By Rudina HOXHA
Fiona, Flavia, Marina, Nikolas, Leda, Jessika are only some of the students, enrolled in the Korean course of Hye Jung Park (Bona) who is one of the latest bright instructors on the board of LSIA family expanding our lingual offerings to native Albanians and foreigners living in the country.
Bona is very eager to teach Korean to many people. "LSIA has a vision of providing affordable tuition and high quality education for the future of Albanian youth. This is also my vision," she said in this exclusive interview.
She admits that "I would like to convey new dreams and hopes to Albanian students through the role of a Korean language teacher."
People may apply for the Korean courses at https://lsiaal.org/learn-korean/
Full interview below:
What is your education, your teaching experiences and have you worked with the children before?
My educational experience began when I was a university student. When I was studying in Shanghai, China as a university student, I joined a Korean educational company called Jae nung Education and started teaching Korean students. After graduation, I taught Korean and Chinese to people working in hospitals and office workers. Since 2009, I have taught Korean and Chinese to Thai middle and high school students and adults in Thailand.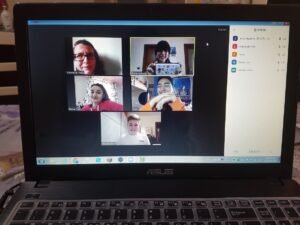 Why did you accept to work for LSIA and what is your current contribution to the LSIA? 
I also wanted to teach Korean in Albania. At the time, LSIA was introduced by the Korean Embassy in Greece which covers Albania.
LSIA has a vision of providing affordable tuition and high quality education for the future of Albanian youth. This is also my vision. So I was happy to look forward to working with LSIA. Because of Covid-19, all schools around the world had to take non-face-to-face classes, and Korean language classes also changed a lot. Online classes were a big challenge for me too, but now through online classes, LSIA's Korean classes continue exciting.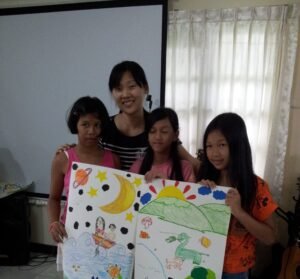 What are some of your main tips for the prospective students of the Korean courses at LSIA? How important is to know about Korean culture and code of conduct?
"Are you a North Korean?" "Are you Chinese?" These are the questions I often hear in Albania. I hope you know well that there is a country called South Korea in the world, and that Korea has a different culture than China and Japan. Also, Korean consonants and vowels are made very scientifically so they can be read very easily, but coming into Korean can feel difficult.
Recently, due to the popularity of Korean dramas and Korean songs, countless people around the world are challenging learning Korean. I hope that your interest in Korea, which started with K-pop, can learn deeper Korean culture, tradition, and modern Korea while learning Korean. Furthermore, I hope that your dreams and the Korean language can be connected.
What makes you a great Korean teacher in Albania?
"What is your dream?" I asked this question to my beloved students in my Korean class today. The students told me about their dream of becoming a doctor, becoming a musician, going to Korea and without a dream yet. I also said my dreams. My dream is to become a good Korean teacher in Albania. I would like to convey new dreams and hopes to Albanian students through the role of Korean language teacher. I would like to introduce new countries and cultures that I have not yet known well to and help students achieve their future dreams in Korean. Even if it's not necessarily connected to a job, I hope it helps in life.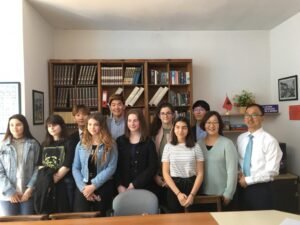 I can't say that I am a great Korean teacher right now. But within me, I have a passion to become a sincere, loving, and faithful Korean teacher. If this passion continues, I will one day be a great teacher. We need the help of good students to keep this passion. I am grateful to the sincere students who have helped me become a good teacher. Also, I deeply appreciate and love the many Albanian students I will meet in the future.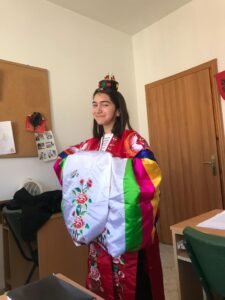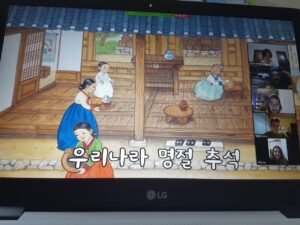 What are some of the lessons you have gained from the so far practice of teaching Korean?
Teaching Korean means to become one of Korea's representatives. I am not a diplomat, but I think I am playing a role as a civilian diplomat. Every single action you do can affect you. I learned that when I treat students from other cultures with love and a humble attitude, Korean culture is also friendlier.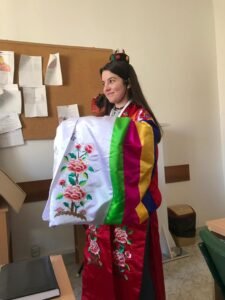 And through the Korean language, thousands of people can find their dreams and hopes.
Through years of Korean language education, I have come to realize that helping Korean learners to draw out the potential inherent in the Korean language is the final point of Korean language teaching.