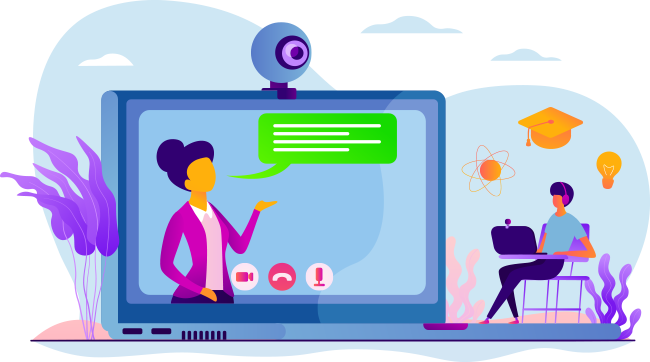 Language courses for children and adults from A1-B1
LISA LEARNING offers German courses for children and adults with basic and advanced language skills (in small groups, as well as individual sessions) for the ones who want to study in Germany, acquire language skills for professional reasons or improve pronunciation and enrich their vocabulary in everyday life. With our interactive and contemporary "Schritte International" teaching method, you will not only learn grammar and spelling but also speak fluently and error-free. In addition, you will expand your vocabulary and improve your pronunciation.
(Attendance: 2 times a week) 60 minutes each teaching session duration 5 months
In these courses you will learn everyday language, you will have the opportunity to improve your grammar knowledge through various exercises. Listening texts will help you practice pronunciation as accurately as possible.
(Attendance: 3 times a week) 60 minutes each teaching session Duration 3 months
Unlike compact courses, intensive courses take place 3 times a week. This way, you can dedicate yourself intensively to the German language and quickly learn German vocabulary and grammar. In intensive German courses, you can also experience the German mentality and get acquainted with German culture.
 (Attendance: 2 times a week) 60 minutes each teaching session (Duration 5 months)
If you are employed or a student and you want to learn German at home, choose our online courses and you will not be disappointed. In these courses, you will enrich your vocabulary by encountering texts from different fields, you will practice grammar knowledge and will improve your speaking skills through conversations.
Optional individual courses
 (Attendance: 2 times a week) 60 minutes each teaching session (Duration 5 months)
Do you want to focus on mastering your German language skills with a highly qualified German-speaking teacher in the schedules that suit you? We work with you to define the main areas where you want to focus General German, Everyday German, Business German, etc.
Goethe certificate preparation courses
Daf, Telc, DSH, ÖSD exams (Attendance: 3 times a week) Duration 3 months
Would you like to study in Germany or are you currently preparing for the entrance exam at a German university? This German course is the one for you. In this course we offer a detailed overview of the four exam modules: Reading, Listening, Writing and Speaking.
German for Doctors and Nurses
(Attendance: 3 times a week) 60 minutes each session
This course requires simple prior knowledge of the German language.
Teaching method: Menschen imBerufPflegeA2 / B1, Menschen im Beruf Medizin B2 / C1
The German language course in medical language is crucial for doctors who want to work in Germany. The German Medicine course is an intensive preparation for the medical language test and provides the knowledge you need for daily life in a German-speaking hospital. In addition to effective medical language test training, you will learn medical terminology that is very important to physicians and healthcare personnel, important grammatical topics as well as practice phonetics for better communication with your patients and specialized colleagues.
Weekend Courses Attendance
Every Saturday and Sunday 60min per session

Are you employed and need knowledge of German in your work? Our weekend courses are especially suitable for working people.
In our individual courses and in small groups, we respond flexibly to your learning goals and priorities. In this course you will learn how to write official letters to various authorities, how to formulate emails, how to answer phone calls, how to write invitations, job recommendations, various applications, etc. Our staff would be happy to design an individual syllabus for you.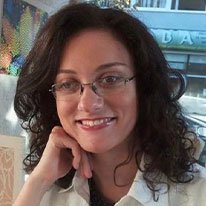 Eva Çaçi
Ms. Eva Caci, joined LSIA staff recently as teacher of German Language. She graduated from the Faculty of Foreign Languages of the University of Tirana for German language studies in 2008. Later Eva earned a scholarship at the German Academic University of Friedrich Schiller in Jena resulting in publication of her theses "The comparative usage of the objects in German and Albanian Language. Ms. Caçi taught German as foreign language at the Faculty of Economics for seven years as well as has a substantial experience working for German Bank "Kreditanstalt für Wiederaufbau KfW" and Orthodox Youth Center in Tirana. She is member of the German teachers' association and has participated in several training in the field of translations and teaching methodology. Eva is a passionate and dedicated teacher highly regarded by her colleagues.