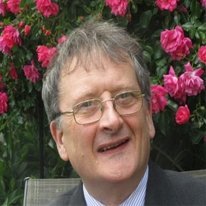 Michael Pound
Vice President of Development
Michael Pound is one of LSIA's international instructors at LSIA. A business student from Liverpool University, he currently resides in Bristol, where he teaches English at LSIA's UK chapter. A psychotherapist by training, he has a deep understanding of the cerebral experience of learning and applies this knowledge in the classroom. Teaching students of all ages, his interest in history, politics, and culture helps his students articulate their interests in these domains.
Heraldo Bogdani
Heraldo Bogdani is LSIA's CEO at the Tirana headquarters, beginning his service in 2016. Before his stewardship, Mr. Bogdani amassed a multi-industrial experience in organizational management during his roles across several renowned international firms. He is tasked with governing the organizational affairs of LSIA's central branch, onboarding news students, and meeting the needs of staff and students alike through the acquisition, maintenance, and continual development of curriculum, resources, opportunities, and social outreach.
Wayne Parry
Vice President for Online Operations
Wayne Parry is a specialist in international education, having started in this industry as an English teacher in Japan. He studied to be a diplomat at La Trobe University in Melbourne (Australia) but after his graduation, his passion with learning and teaching languages led him along the path of eventually managing and directing language schools in Australia and Malaysia. He has published books about learning languages while in Taiwan and his marketing role with schools has allowed him to travel extensively. Wayne is very enthusiastic about expanding the online presence of Lisa Learning to an international audience and he brings with him many decades of experience in language acquisition.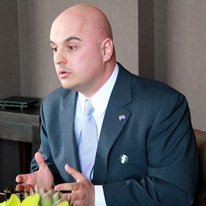 Peter M. Tase
Peter M. Tase is a renowned writer, speaker, author, and expert on international affairs whose research encompasses geopolitical regions, their histories, and their economic development. His presence in LSIA's governance lends to its ability to expand its reach in the search for cultural and humanitarian partnerships. He has published over 800 articles, in over 40 news publications and agencies, across seven languages. Mr. Tase uses his public relations craftsmanship to mentor and guide LSIA's outreach approach.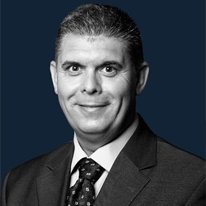 Ledio Milkani
Ledio Milkani received his Master's of Legal Science from the University of Bucharest, Romania. As the Director of our Legal Department and a member of the Tirana Bar, he brings 22 years of legal experience to LSIA. His expertise in serving as a legal expert and advisor to over 30 companies, from public administration to private firms, includes drafting laws, business contracts and mediation, and labor relations.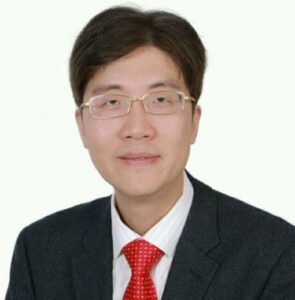 Nick GUO (过兴华)
Representative for Guangdong Province, China
Mr. Nick GUO (Xinghua GUO - 过兴华), has proudly joined the positions of the Sole Representative for Lisa Learning (LSIA) in ALBANIA for the Guangdong Province, China. He graduated from the NANJING INDUSTRY UNIVERSITY with Bachelor Degree in International Business Management and after that carried several managing roles in business development from being core-factory Representative, Payless Shoe Source (USA), Shenzhen branch and later General Manager for Overseas Division, Blossoms Digital Technology Limited, Shenzhen, China Nick is the Founder and CEO, Superstar Digital Technology Limited, HK, China since 2014 and has distinguished himself as a Global Citizen, a proud and enthusiastic businessman with a great passion for his homeland Chinese language and culture.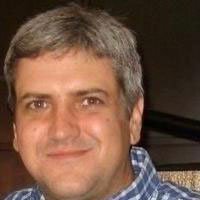 Bryan Basham
Director, Creative Educational Program
The Creative Education Program at LSIA takes language learning to a new level. Having over 20 years experience as an advertising executive for companies like Disney, and 4 years as a Cambridge / TEFL teacher in Rome, Bryan brings creativity into the classroom by teaching students English through hands-on creative subjects like Film and Video Production, Photography and Theater.

The Creative Education Program enhances participation and interest to a maximum. It makes learning more enjoyable which leads to better retention. Students get an introduction to the tools used to create art and social media, which encourages the exploration of a young student's identity and how to present it creatively and clearly. The Program engages students beyond the norm and leads to very positive results.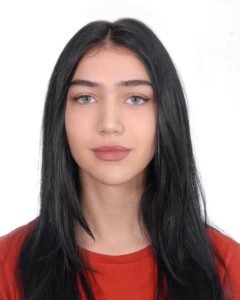 Fiona Mucaj
Fiona Mucaj is part of the millennium generation with great passion for innovation and youth integration. She believes and advocate for social justice and gender equality. She is actually on her last year of high school but active on social media outreach for LSIA. Fiona has been a member of People to People International youth chapter for many years and is currently the Head of Korean and Albanian Youth Association. Fiona joined Lisa Learning with the hopes to learn new skills and develop it later in life through it. She is a passionate, intriguing, creative and stubborn young lady. Her hopes and dreams are to effect the change of the educational system by creating more schools like Lisa Learning where you feel excepted, understood, heard and proud to be a part of the positive contribution.
Zane Dean
Zane Dean is one of the recent additions to LSIA's web team. As Head of Content, he is responsible for managing the content across LSIA's online user experiences. Hailing from Atlanta, GA, Zane studied Political Science with a concentration in International Affairs. A former MUN and MAL alumni, he brings his disciplinary understanding of communication, audiences, and subject delivery to the web experience. Professionally, he has curated content for user audiences in industries of healthcare, consumer audio, residential and commercial energy, and online learning.
Indrit Balliu
Indrit Balliu is one of LSIA's first administrative staff members, joining the organization during its formation. Since 2006, he has served as the leading office manager for one of our most active schools located in Shijak, Durres. After spending ten years as a human rights activist with the SG of the Union of Civil Society, in 2016, he resumed the head position of Relationship Management at the Durres chapter. Mr. Balliu's substantial experience in management is recognized in the organizational management community, where he is active both as an educator and humanitarian.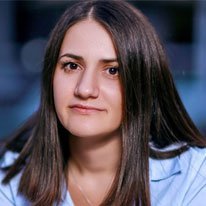 Fatima Gorezi
Head of Digital Marketing for LSIA
Fatima Gorezi is a journalist, PR and Press Expert and Social Media Specialist. She graduated in media and communication in 2015 and is the editor in chief for Star Magazine, a national magazine dedicated to lifestyle, art, culture, and diplomacy based in Tirana, Albania. She is passionate about writing and confident at researching a topic and sharing her new-found knowledge. Journalism and writing is her passion, but in the last three years, she has been involved with Executive Branding, Social Selling, and Social Media Strategy as well. She has experience with blogging, email marketing, social media content (Instagram, Facebook, Twitter, YouTube, LinkedIn), and account management. She has worked with companies in the development of their digital strategies, as well as choosing the correct social channels, effective storytelling through content strategies, defining brand personality, and how to engage with their communities.
Xhemi Vrapi
Xhemi Vrapi serves as LSIA's acting Financial Officer at the organization's headquarters located in Tirana. Received his diploma in Finance and Accounting and a Master's in Marketing, he brings his deep financial experience from his position at the University and Higher Scientific Institutions. He is responsible for for financial management of all LSIA's branches across Albania.
Shpëtim Drymishi
Shpëtim Drymishi is a film editor, actor, anchor, social activist with a generational body of work. In 1999 he became a founding member of one of LSIA's largest schools, the Berat chapter. Mr. Drymishi is the vital and proactive force behind incorporating artistic mediums and philosophies into the existing academic curriculum. LSIA's students and colleagues have and continue to benefit immensely from his diverse background and experiences
Karima Rhanem
Middle East and Africa General Manager
Karima Rhanem is an international expert in Public Policy and Strategic Communication with over 20 years of professional experience in youth and civil society policies, strategic media and communication, diplomacy, and international development. She is a Panafrican multi-award winner with over 34 national and international awards and is also the CEO of Africa My Home & president of the International Center for Diplomacy. She was recently ranked among the top 30, 50, and 100 Most Influential Young Leaders in Africa and and among the Top 100 African Women CEOs. She has also been named a Humanitarian Ambassador in Africa by the World Habitat Ambassadors Arter Foundation.
Joel Topulli
Joel Topulli is part of the newer generation. He is still in high school and enjoys physics & chemistry. In his free time he likes to go out with his friends, read a book, edit videos or play chess. Joel enjoys making videos for LSIA beacause he sees this as a golden opportunity to learn new things, while providing good education for students and adults worldwide.