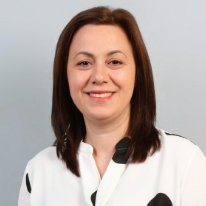 Linda Hoxhalli
Ermelinda (Linda) Hoxhalli , graduated with an English degree in 2002 from Fan Noli University located in Korçë. She served as a translator and social worker at the Swiss foundation, Terre des Hommes, from 2002 to 2006. Ms. Hoxhalli taught English at several schools in Korçë. Under her current position as Deputy Director of Sotir Gurra Middle School, she leads improvements in education and educational access for the city. She went on to tenure as a professor, teaching English at Fan Noli University for seven years, and since 2008 continues to serve the students and the academic community till today.
Hye Jung Park (Bona)
Hye Jung Park (Bona), studied Chinese Language and Literature in Shanghai, China. Graduating from East China Normal University in July 2006, she became a certified Korean language teacher. Mrs. Park has been teaching Korean to foreigners living in China and Thailand using effective teaching methods and techniques. She is one of the latest, seasoned instructors joining the LSIA family, expanding our lingual offerings to native Albanians and foreigners living in the country.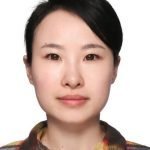 Lu Sun
Lu Sun, has been a Chinese teacher to foreign students in RuSen institution of language learning in Shanghai for over 3 years. She hold a degree of senior Chinese language teacher. She also holds a degree of Chinese tea master in People Republic of China, she has a great passion of the Chinese traditional culture as well. She joined our base as from June of 2022, she is an asset of our wonderful team. Especially she has a loving heart to children all over the world.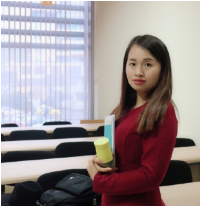 Li Beilei (Gonxhe)
Li Beilei, has been teaching Chinese as a second language to international audiences since 2009. In 2012 she joined Confucian Institute Tirana, now she will become one of the leading Chinese instructors at LSIA's Tirana headquarters. As an enthusiastic educator with a great passion for teaching Chinese language and culture, instructor Li has proudly joined our staff based on the partnership agreement that both Confucian Institute and LSIA signed last year to strengthen our Chinese program.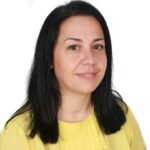 Ardita Bazelli
Mrs. Ardita Bazelli, graduated with a degree in English from the Fan Noli University in Korce, in 2004. She is currently teaching English at Preca International College. Mrs. Bazelli has been a consistent partner and co-founder in national and international eTwinning projects in Albanian and European schools for improving technological access to education. In 2019, she guided her students aged 12-15 to win nationally recognized projects. For the last ten years, she has been teaching at LSIA Korce branch, where she is currently helping young students learn English.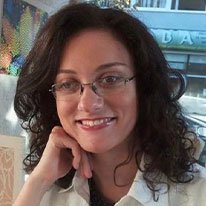 Eva Çaçi
Ms. Eva Caci, joined LSIA staff recently as teacher of German Language. She graduated from the Faculty of Foreign Languages of the University of Tirana for German language studies in 2008. Later Eva earned a scholarship at the German Academic University of Friedrich Schiller in Jena resulting in publication of her theses "The comparative usage of the objects in German and Albanian Language. Ms. Caçi taught German as foreign language at the Faculty of Economics for seven years as well as has a substantial experience working for German Bank "Kreditanstalt für Wiederaufbau KfW" and Orthodox Youth Center in Tirana. She is member of the German teachers' association and has participated in several training in the field of translations and teaching methodology. Eva is a passionate and dedicated teacher highly regarded by her colleagues.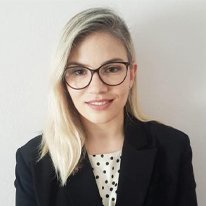 Silvana Renxa
Silvana Renxa, graduated from the University of Foreign Languages, attending the Faculty of English Foreign Language program. Since that time, she has been helping students become proficient as an English tutor. In 2016 she joined LSIA's teaching staff, a position she holds till today. She was appointed Chief English Instructor and Translator for Korca's Military Unit Staff in 2010. Silvana continuously attends seminars, transferring new knowledge and techniques to empower students and her peers alike.
Shqipe Picori
Shqipe Picori, is one of our beloved Senior Teachers and a founding member of LSIA's chapter in the seaside city of Durres. Mrs. Picori is a respected educator with decades of academic experience in the Durres region. She is consistently recognized by the academic community and equally admired by her students, teachers, and former alumni. She is one the first teachers to embrace and experiment with FCE's success and implemented the First Certificate in English based on Oxford University Press' methodology, which later became a pillar of the LSIA teaching program.
Debra Biagini
Debra Biagini, studied Business Administration and Psychology at New York University. Before teaching English at LSIA, Debra worked for the American Navy in Bermuda. After living on the island, she served as an officer and then president of the American International Club of Rome, Italy. With her international business and cultural immersion experience, she helps students realize the potential of learning new languages.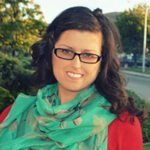 Migena Mendez
Ms. Mendez has been gifted with language capabilities at a very young age. She has joined Lisa Learning team as an English Teacher and will also be writing reviews for several academic and social topics for our school. Migena started studying English in Elementary School and her journey of learning, sharing knowledge, and growing as a person continues with a great passion - her mission in life is to teach and help others become successful in mastering the English language. She traveled overseas and pursued her studies in Los Angeles, California, in the field of Linguistics and English language. She has taught English as a Second Language for College of the Canyons in Santa Clarita, California, Adult School in the Antelope Valley, and is currently teaching English at Highland High School, Palmdale (Los Angeles County), California. Migena has extensive experience teaching various ages and her teaching style makes her unique. She is excited to be part of the LSIA Team.
Arjana Lego
Arjana Lego, graduated with an English degree from Fan Noli University, Korce, in 2001 and has been teaching English to hundreds of students across all ages and grade levels. In 2005, she became part of the teaching staff at the Faik Konica Foreign Languages High School in Korca, where she currently resides. Arjana joined LSIA in 2012 as a part-time teacher, bringing her hands-on experience to the student body and peers while incorporating accessible improvements to LSIA's growing educational curriculums.
Aida Beqiri
Albanian Language Teacher
Dr. Aida Beqiri, is a motivated teacher of Albanian Language for LSIA with extensive experience in teaching different age groups. She graduated as an Albanian language and literature teacher at the University of Tirana, in 2007 and later completed her Ph.D. at the University of Tirana in Albanian lexicology and semantics in 2018. She was a part-time lecturer at the University "Aleksander Moisiu" of Durres where she distinguished for her unique methodology, progressive approach and high results. Dr. Aida, has been teaching Albanian language since 2007 and currently is teaching at High School. Among her academic challenges Aida is an activist for social and gender equality and children rights for proper education. She has been a consistent partner and co-founder in national and international e-twinning projects in Albanian and European schools for improving technological access to education.
Lek Ndoci
Professor Lek Ndoci, is an esteemed Senior Teacher hailing from the northern region of Albania. A Senior Teacher and founding member of our chapter in Fushe Arrez, he has left a significant impact on the education and life experience of students in the locality, indicated with his achievement of producing the highest scores of all of LSIA'a chapters. He is an icon of teaching in his home town and a renowned intellectual. A local icon, Prof. Ndoci has contributed to LSIA's training programs in Albania and the UK and leads several student associations active across the nation.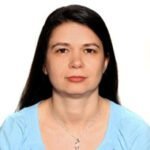 Elona Ziu
Dr. Elona Ziu, graduated as an English Teacher at the University of Fan S. Noli, Korce, in 2003. Before completing her Ph.D. in 2017, she began her administrative role as a branch manager at the International Language School until 2013. During this was a part-time lecturer at the University of Korce, preparing students for PET, FCE, CAE, IELTS, TOEFL international exams. Dr. Ziu joined LSIA in September 2009 and has since attended numerous educational conferences and training. She has authored articles published in the International Journals of Education.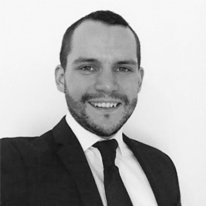 Patrick Owen
Patrick Owen, is a recent addition to LSIA's teaching staff, bringing five years of English instruction across several countries in Europe and South America. Earning his Bachelor's in Philosophy and French. Patrick helps students learn and utilize an English proficiency that has multidisciplinary application. His primary focus at LSIA is assisting students in attaining fluency in Business English.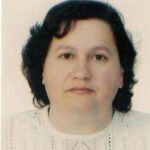 Bardha Bullari
Mrs. Bardha Bullari, is the founding member of LSIA's chapter in the city of Kuçova, where she instructs as Senior Teacher. As Director of the Department of Education for the region, she achieved remarkable results. Her experience in teaching social justice activism for 35 years cemented her as an authority in the field. She was responsible for the development of staple LSIA training programs in Albania and the UK and continues to remain a mentor for Albanian student associations who are active between the two countries.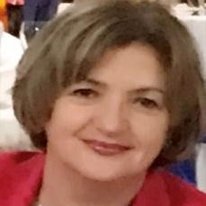 Leti Dika
Ms. Leti Dika, is one of our distinguished senior teachers and the founder of Language Schools in Albania in Struga, North Macedonia where she has made history in the private education in the country through LSIA. She has been working for over 30 years as an English teacher ranking herself among top English teachers in North Macedonia. Leti's students are among the best students that Language Schools in Albania has ever had and we are proud of her substantial contribution on our growth. Throughout her years of experience in teaching she also became a social justice activist for gender equality and has cemented her authority in the field of education especially in her home town. She is a passionate teacher loved and respected by her students. Leti has attended various workshops and trainings in UK growing professionally.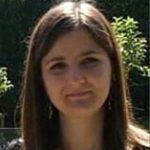 Nesida Shehaj
Albanian Language Teacher
Nesida Shehaj, is a devoted Albanian Language teacher for LSIA. She has a substantial experience in teaching with different groups from preteens to senior high. She completed her Bachelor Studies in Albanian Language and Literature at Tirana University and proceeded with her Professional Master degree as a High School Teacher at the same university, also being selected as an excellent student. Nesida develops a great passion in teaching Albanian Language as she believes that teaching a language to the younger generation helps building a strong society. Her approach to teaching is putting the student at the center of the process and interacting by critical thinking. She has been teaching in several high schools in Tirana achieving high results with her students. Her motivation in teaching is to give the students not only academic knowledge but also cultural social one.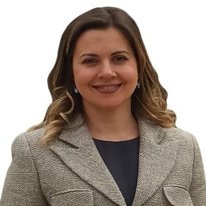 Stella Stamuli
Stella Stamuli, acquired her degree in English at the Fan S. Noli University located in Korce, in 2002. Since graduating, she has taught at the Learning Arts Tefta Tashko Koco High School, teaching English to students in grades 3 through 12. Participating in training seminars, including those developed by the UNDP, she has brought those techniques and tools to LSIA during her five years with us. She continues to help students at every level, providing new and insightful learning methods derived from the latest curriculum and highest standards in education.
Mitiana Trungu
Mitiana Trungu, graduated from Fan Noli University in 2001 and has been teaching for 19 since. She is an active English teacher at Sotir Gurra School and is an alumni lecturer at Fan Noli. In 2017, Mitiana joined LSIA as a part-time instructor, participating in workshops and training, and often invited to lecture at international conferences. Co-authoring scientific papers in national and international publications, she played an integral role in guiding her students to win essay awards recognized in Europe for English fluency.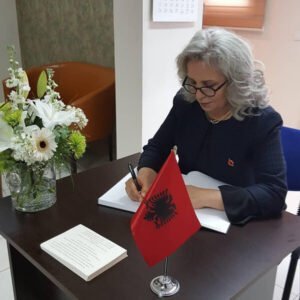 Tetuta Tabaku
Albanian Language Teacher
Teuta Tabaku, is an Albanian Language teacher in Public Education Centres in Bursa Turkey. In 2017 obtained the qualifications of language teaching from the University of Tirana and within the years specialized on teaching to Turkish speaking audience. She is currently managing several classes in the Public Education Centres and digital education through various applications. She is also the founder of Turkish-Albanian Literature Club in Bursa where they aim to learn, practice the linguistic knowledge such as promoting the Albanian culture. She is continuously networking with Albanian Language teachers of Albanian Diaspora and a high dedication participate to the conferences, activities, and organisations related Albanian Language teaching. She is also holding the position of secretary on the Albanian Teaching Council, where she found the possibility to share experiences and contribute on the new texts of teaching methods.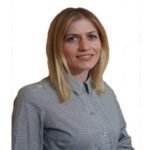 Valbona Pjetri
Valbona Pjetri, is one of LSIA's dedicated EFL teachers. She holds a Master`s degree in Teaching English as a Foreign Language from the Faculty of Foreign Languages, University of Shkodra. Teaching English has been an early passion, participating in English-learning groups since 2006. Currently, she is teaching English at a high-school located in her native town and has held the position of vice/head instructor for three years. She frequents teacher training, workshops, and seminars to improve the quality of education for her students.
Valbona Troksi
Albanian Language Teacher
Valbona Troksi, is a part time Albanian language teacher for LSIA. She graduated from the Faculty of History and Philology in Tirana, as an Albanian language and literature teacher in 2009. She has been teaching in different schools for 15 years and has gained a considerable experience with and admirable passion for teaching. Valbona has tautht different age groups and has organized many cultural and educational events in the school where she is currently working. She is an enthusiastic, hardworking and demanding teacher and gives priority to grow students' lifelong skills and urges interaction in the classroom.