''Gjuha jonë sa e mirë!
Sa e ëmbël, sa e gjerë!
Sa e lehtë, sa e lirë!
Sa e bukur, sa e vlerë!''
Kështu do të shprehej poeti ynë i Rilindjes Kombëtare Naim Frashëri. Gjuha Shqipe është gjuha e identitetit tonë kombëtar. Është një gjuhë e pasur, e bukur dhe ndër më të vjetrat në botë, që reflekton historinë e një kombi me tradita dhe zakone. E vetmja mënyrë për ta ruajtur dhe përcjellë këtë histori, traditë dhe identitet është nëpërmjet gjuhës.
Dëshira dhe angazhimi ynë për të ofruar kurse të ABETARES dhe gjuhës shqipe nuk lindi rastësisht. Ishte vullnet i një sërë kërkesash dhe interesi që na shfaqej herë pas here edhe nëpërmjet adresës sonë elektronike dhe medieve tona sociale. Kujtoj këtu një mesazh para disa kohësh ku një fëmijë na shkruante në anglisht : ''I want to learn Albanian, because I want to speak with my grandpa'' ( Dua të mësoj shqip, sepse dua të flas më gjyshin). Ishte vetëm 11 vjeç.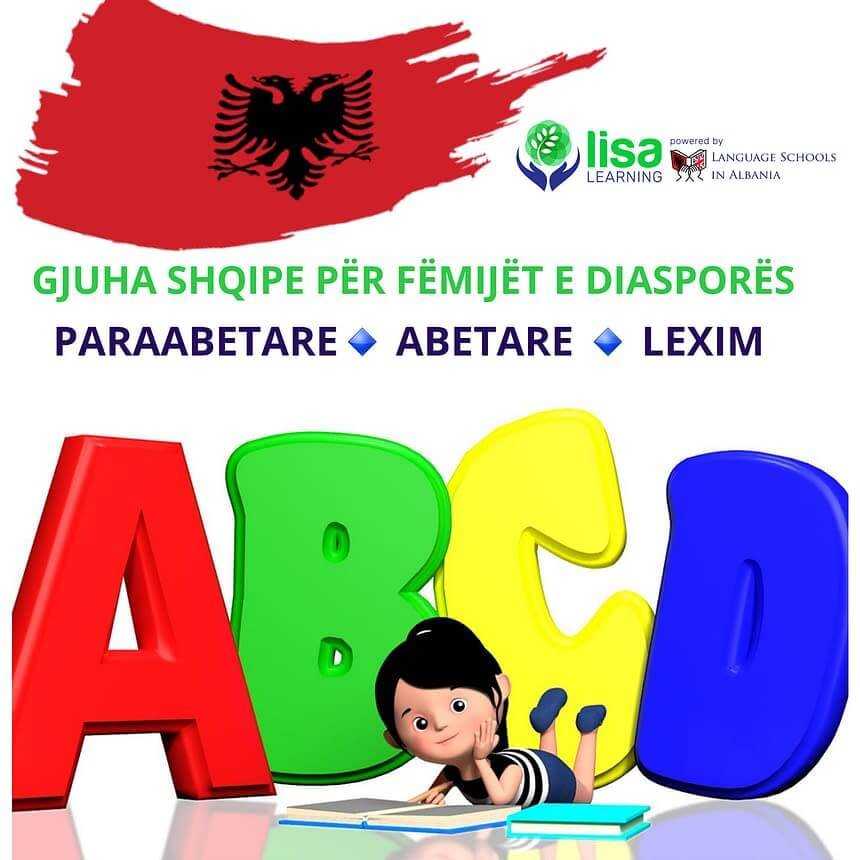 Ky mesazh na frymëzoi edhe më shumë t'i jepnim jetë dhe të konkretizonim në shtator të këtij viti kurset tona të Abetares për fëmijët e diasporës. Kursi është i ndarë në 3 nivele: Paraabetare, Abetare dhe Pasabetare. Ai synon të jetë informativ dhe tu mësojë fëmijë të shkruajnë dhe të lexojnë gjuhën shqipe standarte.
Të trija nivelet i japin fëmijës suaj një panoramë të shqipes së shkruar, asaj të folur dhe përdorimit. Lojëra, kuice të ndryshme, këngë, poezi, përralla e tregime artistike janë pjesë e metodologjisë së përzgjedhur nga profesorët tanë për t'ia bërë çdo fëmijë edhe më tërheqës mësimin.
Shfletoni kurset e LISA Learning për të mësuar më shumë rreth Abetares.